CAMRA GOOD BEER GUIDE 1983
Friday 24 June 2022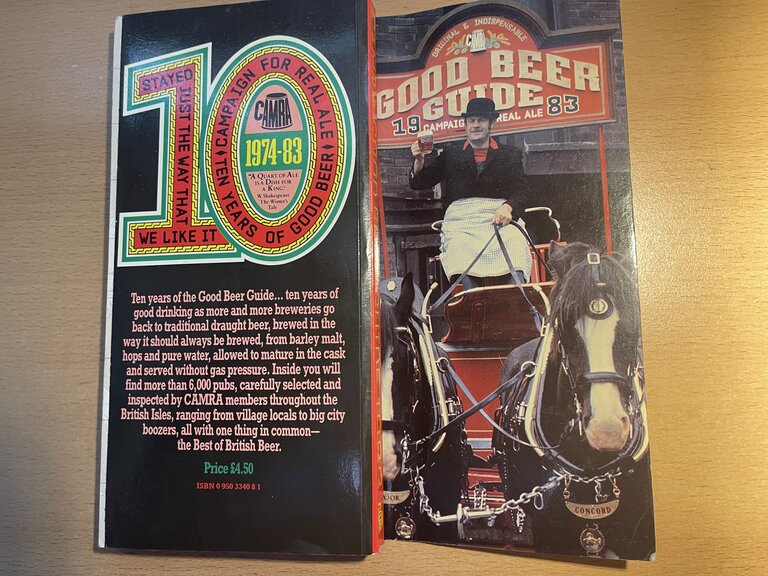 I took over my own pub in Tynemouth in 1983 and still own it, but that is incidental.
Looking today at the 1983 edition of the CAMRA Good Beer Guide made interesting reading in relation to Cumbrian entries, as follows :
It states in the Guide that Hartleys and Bass ales are widely available in south Cumbria, while Jennings, Marston and Scottish and Newcastle predominate in the north of the county. Other beers that can be found are from : Matthew Brown, Lorimer & Clark, Mitchells of Lancaster, Samuel Smith, Tetley, Theakston, Thwaites, Vaux, Westmorland, Whitbread, Wilsons, Yates & Jackson and there was one outlet in the county supplied by Greenall Whitley.
So a totally different beer landscape in 1983.
There were 2 Cockermouth entries in this Guide : the Swan which sold Jennings Bitter and the Tithe Barn Hotel which sold 3 Jennings beers, Mild, Bitter and Special Bitter (occasionally), so presumably this was a strong winter ale.
In Keswick, the George hotel sold Theakstons Best Bitter and Younger's Scotch Bitter on handpump, so in those days it was not owned by Jennings/Marstons as it is currently. The Pack Horse Inn sold Jennings Mild and Bitter, but is now a Robinson's tied house and the Twa Dogs on Penrith Road also sold Mild and Bitter.
Workington had two entries in the Guide : the Briery Hob in Stainburn, which sold Matthew Brown Mild, Bitter and John Peel Special and the Commercial on the Market Place, selling Jennings Bitter and Mild.
The La'al Moota pub, Aspatria, now a private house, sold Westmorland Slater's Bitter and Jennings Bitter and the Guide suggests that visitors ask about their hedgehog ramp !
The Oddfellows Arms in Caldbeck was in those days called the John Peel Inn and it sold McEwan's 80/- and Matthew Brown John Peel Special Bitter along with Bulmer's Cider on handpump.
In Whitehaven, the Jubilee pub on Low Road was listed in the 1983 Guide and was described as a local with an infectious friendly atmosphere, selling Jennings Bitter on handpump. The Royal Standard on West Strand also sold Jennings Bitter and was described as a friendly dockside pub which was popular with seamen.
The Guide states that in 1983 Jennings had 96 tied houses in the estate, 94 of which sold real ale. Hartleys Brewery in Ulverston was a subsidiary of Robinsons and all 55 tied houses sold real ale. Hartleys beer was also available in many Whitbread tied houses in Cumbria.
There was a local guide highlighted in the GBG, Real Ale in Cumbria, priced at £1, available by sending a cheque and a large SAE with a 28 1/4p (!) stamp to Margaret Simpson in Milnthorpe.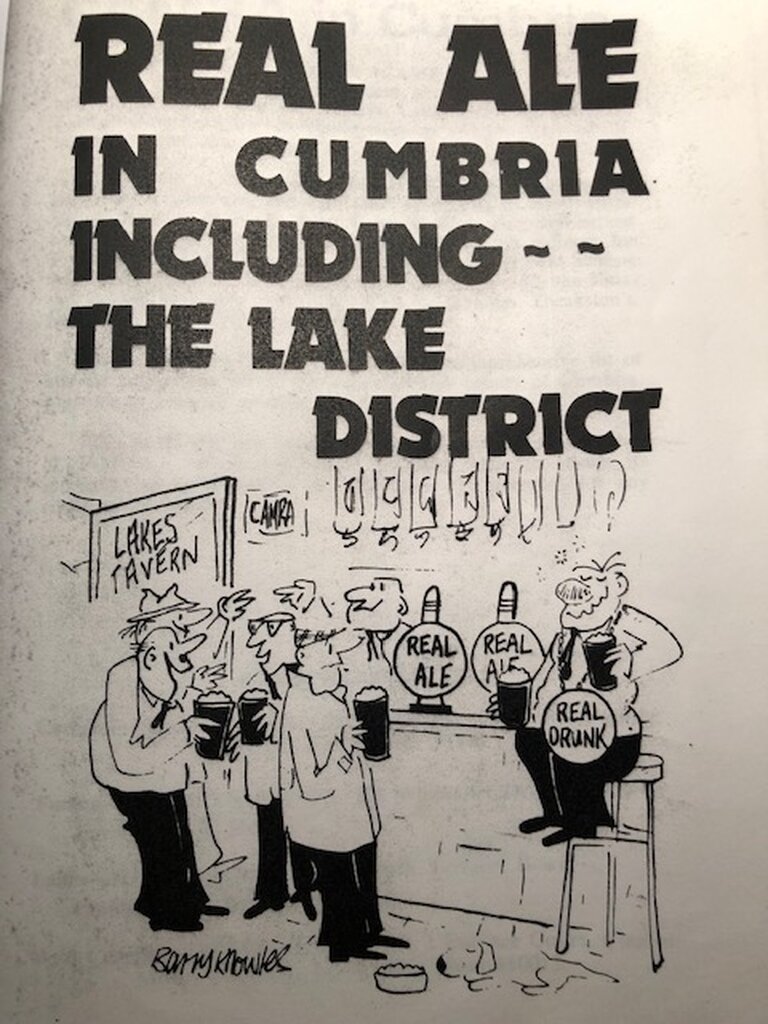 This was the 10th edition of the CAMRA Good Beer Guide with a cover price of £4.50 ! The first edition appeared in 1974.
Footnote : I am informed that the Jubilee became a restaurant and is now (sadly for beer drinkers and dogs for that matter) a pets' crematorium.