GEORGE HOTEL, Keswick update
Saturday 4 June 2022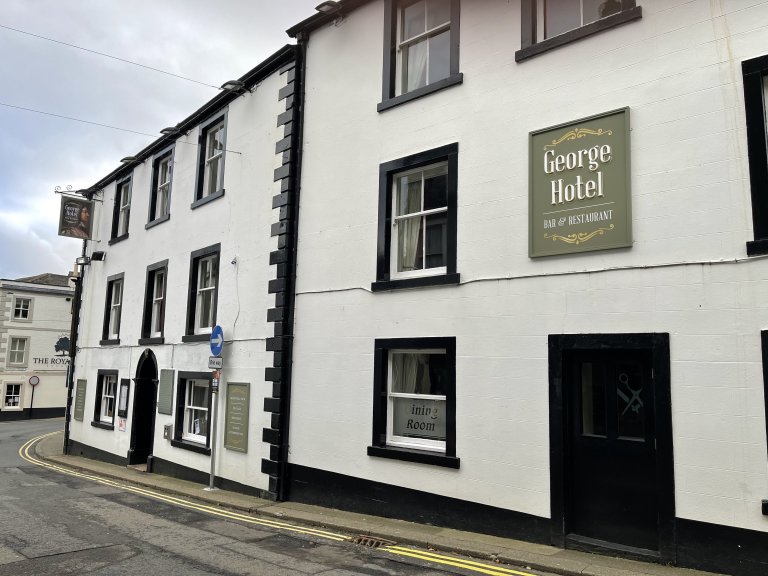 Beer quality very good last night in the George under new Marstons Pub Company management.
Cumberland Ale £3.60, Wainwright £3.90, plus a Hobgoblin beer.
Under the previous tenancy, 6 real ales were on handpump, but this was too many to ensure fresh beer across the board.
A shame that some old pictures have been removed from the walls, but as the Marstons Pub Company terminated the long-term tenant's lease and as he owned the fixtures and fittings, this comes as no surprise.
Seating beautifully reupholstered, so surprising that Marston's new management turned a blind eye to a couple with their large dog on a bench seat last night when I was drinking there.
But no food on sale yet and rooms advertised as bed only. Wetherspoons for breakfast ? Consequently the George is much quieter and less profitable than it was, as it was food-driven along with big wine sales to diners.
No doubt they will manage to recruit kitchen staff eventually.